1,Basic mode of steel lining tetrafluoride equipment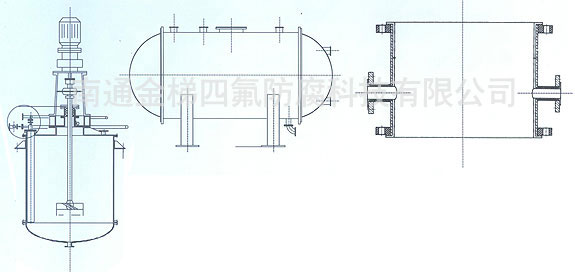 2,According to work pressure and temperature and calculation of chemical equipment design rules, choose the proper thickness steel wall.
3,Diameter: lower than DN3000 for convenient transportation and the length of shorter than 2.3m.
4,Tetrafluoride lining mode is realized by equipment work condition.
If the inner pressure is positive pressure, use limply mode to produce.
If the inner pressure is negative pressure, use tight lining mode.
5,The using temperature of tetrafluoride lining equipment should be controlled below 180℃.
6,The thickness of tetrafluoride lining should be up to the equipment, and the general thickness is 4-6mm.
7,For the heat exchanging equipment, choose inner heat exchanging design to guarantee heat exchanging effect.
8,Inner lining PE, PO, ETFE material equipments will exchange heat after sand blasting.